[AWPCPCLASSIFIEDSUI]
Oct
13
Fri
The GOLD Standard

@ Luxe Ultra Lounge
Oct 13 @ 10:00 pm – 4:00 am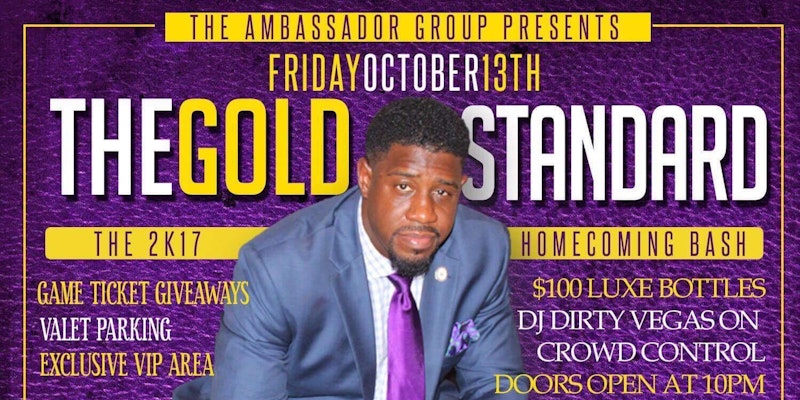 For the past 5 years we have created and set a standard for the Miles college homcomng weekend, and this year we are takin it up a level!!!
Luxe Ultra Lounge is the spost and trust me it gets no better!!! upstairs/downstairs, valet parking, bigger sections and even more room!!! this event will sell out so please make your reservations and get your pre-sale tix because they will be gone before you know it! Doors open at ten and i have game tix to give away, $100 Luxe bottles for sale all night, and a special VIP lounge will be available!! Don't wait til its too late! And did i mention DJ Dirty Vegas will be on Crowd Control?!?!? Dont wait any longer!!
Nov
19
Sun
ALPHA PHI CHAPTER 2017 ACHIEVEMENT WEEK by Omega Psi Phi Fraternity, Inc Alpha Phi Chapter

@ George W. Carver High School
Nov 19 @ 4:00 pm – 6:00 pm
National Achievement Week is a mandated program of the Omega Psi Phi Fraternity, Inc., that was originally designed to promote the study of African American life and history. It's beginnings date back to the 1920 Grand Conclave in Nashville. It was at this Conclave that Bro. Carter G. Woodson inspired the overall idea. In 1927, at his urging, the Fraternity made National Negro Achievement Week an annual observance. In 1976, this commemoration evolved into Black History Month. Presently, the Achievement Week Program is used to recognize those individuals at the local and national levels who have made significant contributions toward improving the quality of life for African Americans.